Metal Finishing
Rebluing or hot salt bluing is a chemical process that is used to protect metal parts from corrosion. The process is a controlled rust that inhibits oxidation brought on by the surrounding environment from forming. Hot bluing offers a variety of finishes. When properly cleaned and oiled, our hot salt bluing will last for years to come.
All the bluing services include disassembly, cleaning of parts, bluing, oil, and reassembly.
| | | |
| --- | --- | --- |
| Hunter Finish | Factory/Deluxe Finish | Master Finish |
| | | | | |
| --- | --- | --- | --- | --- |
| Abrasive/bead blast creates a matte finish. Price starts at $165. | | Bead blast and polish to #400 grit. All screw holes and corners are protected. Price starts at $205. | | Starts with a Factory finish and then all polishing marks are removed, no ripples, and finished with #555 grit, polished to a mirror finish. Price starts at $235. |
Below is a side by side comparison of the 3 finishes: hunter, factory, master.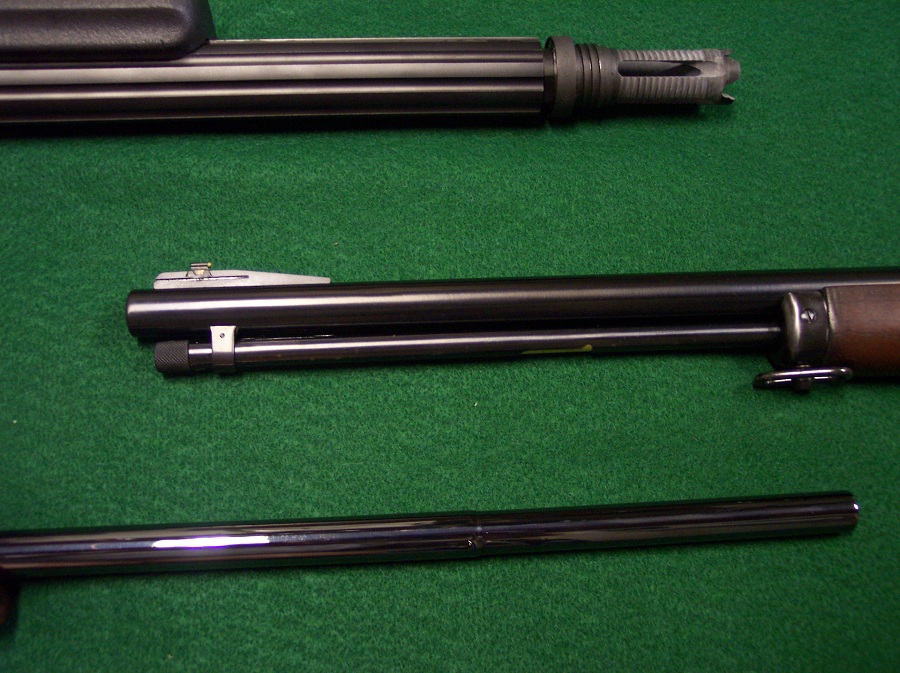 Parkerizing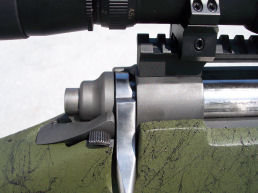 For the parkerizing process the metal is bead blasted and a micro structure finish applied. This finish holds oil and grease better than other finishes. When a part is scratched, rusting tends to stay localized.
Prices start at $145.
Rust Bluing
This process is used for older guns where soft solder was used. A salt water solution is placed on the metal to accelerate the rusting process. The rust is then removed with steel wool. This is a labor intensive process that can take 10 applications or more. Prices start at $235.
All prices subject to change.